@ Theologie E-Learning
Global College Books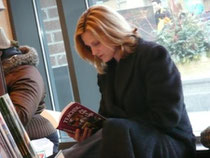 Ein Global College. Warum eigentlich nicht ? Lernen an vielen Orten. Zuhause, am Arbeitsplatz, im Tram, bei einem Starbucks Kaffee, im Kino, am Bono/U2 Konzert. An allen Orten lässt sich lernen. Selbst gewähltes Lernen. Was man schon immer mal lernen wollte. Und doch verbunden mit anderen, die ebenso lesen, hören, schauen, ins Kino gehen, eine Jazz-Bar besuchen. Lernen an Ort und global. Im Netz, im Buch, im Bild, im YouTube. Und sonst noch wo sich - und mich - etwas bewegt. Lernen in Gottes Welt.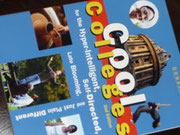 A Global College. A place of learning in various forms. Both locally and globally.
In various places. At home, in books and bookstores, at the Starbucks Café, in a Bono U2 Concert, through YouTube. Self-directed learning. Issues and themes in God's world.